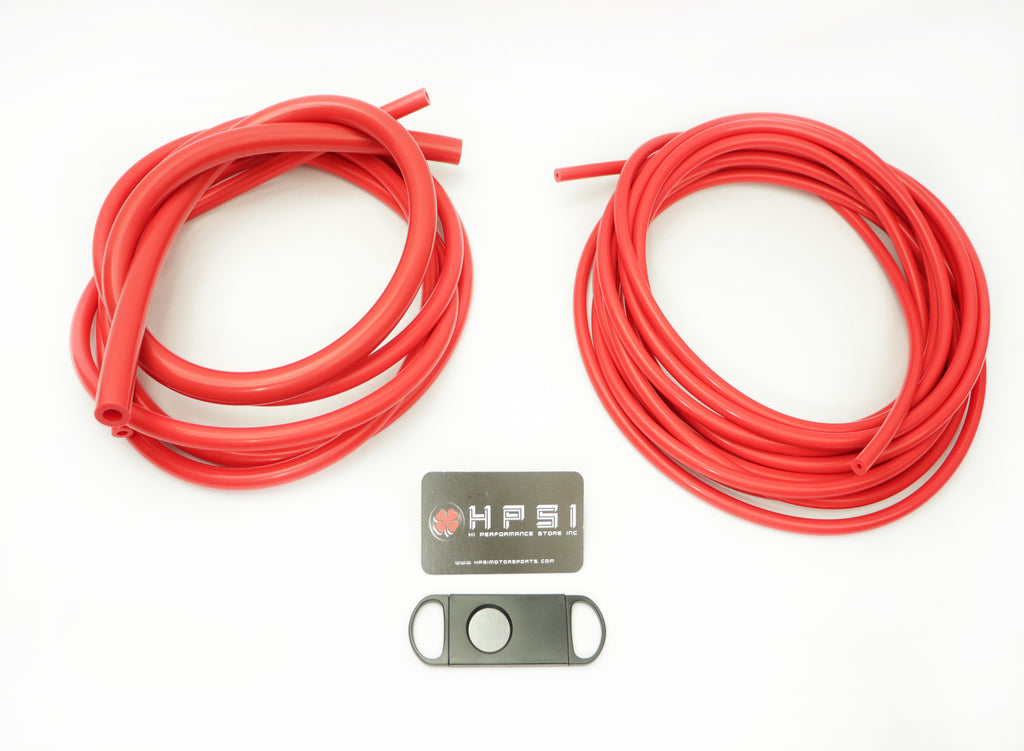 HPSI Silicone Vacuum Hose Kit - Honda Prelude 3rd Gen (1988-1991)
1988-1991 Honda Prelude 3rd Gen
This kit includes over 30 feet of silicone hose. 
This is a very good kit that will help restore lost power,
fuel economy and emission characteristics to your car.
This vacuum hose kit was designed and made exclusively for the 1988-1991 Honda Prelude 3rd Gen. Made from our high quality silicone lines with thick durable walls, heat resistant molding and strong bends.

-Continuous length kit with instructions and hose cutter.
-Replaces: All vacuum hose under the hood, including those hidden inside the "control box". It also replaces various small diameter coolant lines.
-500F heat resistance, I00 psi without collapsing under pressure.
-Makes I80 degree bends inside itself.
Available in Red, Black, Silver, Phantom
Purple,Yellow, Green and Blue.
Installation is incredibly simple. and instructions are provided.
-Difficulty: Easy
-Instructions and Diagram Included
Our silicone receives a limited Lifetime Warranty against all manufacturer defects and malfunctioning performance standards. See our warranty section for more details.