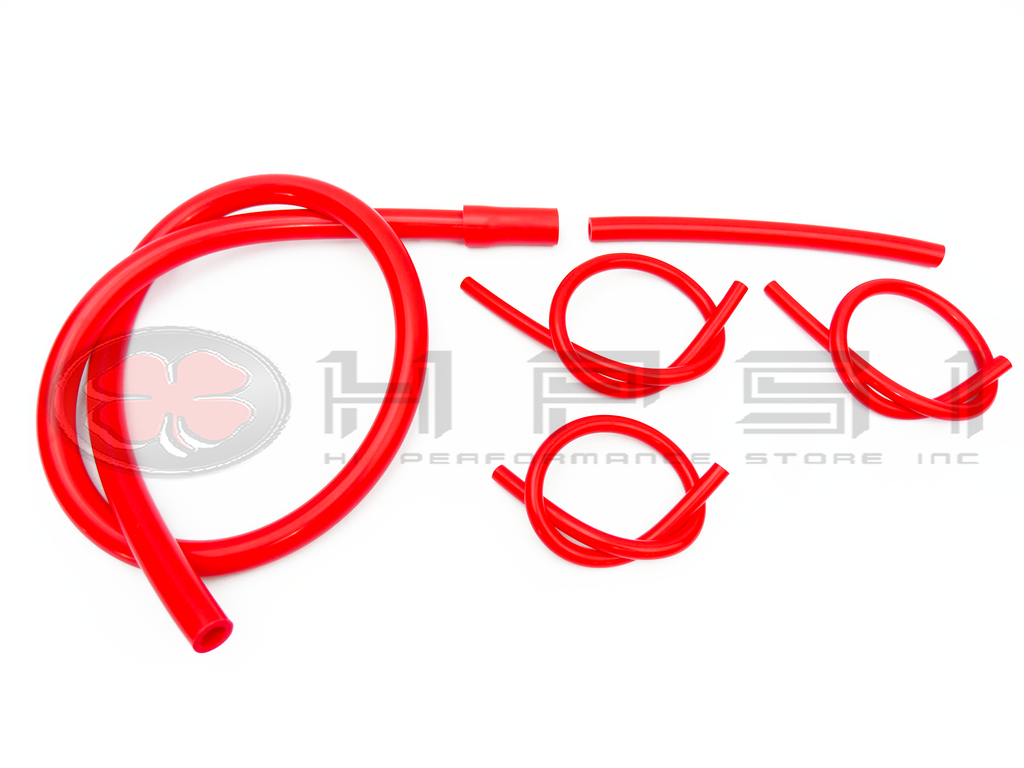 HPSI Silicone Vacuum Hose Kit - Fiat 500T / Abarth (2012-2019)
2012 – 2019 Fiat 500T / ABARTH
HPSI's Silicone Vacuum line kit replaces most of the visible vacuum lines on your ABARTH and 500T. These Vacuum lines are heat resistant (up to 500F/ 100 psi) and willmost likely outlast your car. It also spruces up the engine bay significantly. The HPSI Silicone Vacuum kit is compatible with all intakes.

This pre-cut vacuum hose kit was designed and made exclusively for the Fiat 500T/Abarth. Made from our high quality silicone lines with thick durable walls, heat resistant molding, and strong bends.

-Pre cut kit with instructions
-Replaces: Crankcase ventilation hose, small connection on intake tube to bottom of pressure sensor, lower forward pointing fitting on pressure sensor to waste gate actuator, pressure port below turbo inlet to top of pressure sensor and coolant overflow hose
-500F heat resistance, 100 psi without collapsing under pressure
-Makes 180 degree bends inside itself
Available in Red, Black, Silver, Yellow, and Blue.
MORE INFO ON HPSI SILICONE HOSE DESIGN AND SPECIFICATIONS
Installation is incredibly simple, and instructions are provided.
-Difficulty: Easy
-Instructions available at link below
Our silicone receives a limited Lifetime Warranty
against all manufacturer defects and malfunctioning
performance standards. See our warranty section
for more details.